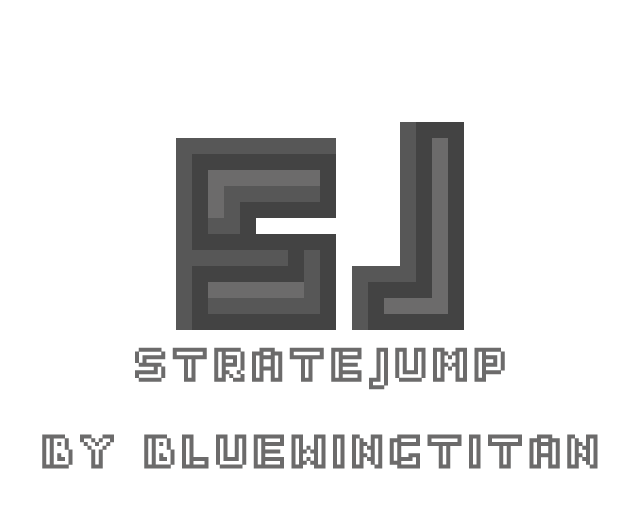 StrateJump (Ludum Dare 41-Compo Version)
Now: Get the soundtrack on soundcloud:

https://soundcloud.com/bluewing-titan/ludum-dare-41-stratejump-main-music

StrateJump is a simple, friendly turn-based Jump'N'Run, made for the Ludum Dare 41 ("Combine 2 Incompatible Genres")
. You can collect Power Ups, you can jump and run the crap out of the game, if you want. You can collect mutations, wich work as passive abilities.
The game itself is alive and trys it's best to keep you from playing it, because it is ashamed about the enemy-less gameplay. Maybe, the enemies are switched with short puzzles? Who knows...
I tried my best to create nice music for my game. I created something very viby with a nice 80's-touch.
I am 17 and this is the second "complete" game i've created. It's not really complete, because all the mechanics are working, i also got some more mechanics, but i am not able to put more time into Level-building than i did.
I decided to finish up the levels and to use another idea i had in the beginning of the Jam: The invisible-mode. Everything visible gets invisible and everything invisible get's visible. I added this visibility-switched-levels as 'bonus' levels behind the last level.
If you want, you can try to beat my highscores:426 turns, if you include the 'Bonus-levels' and 138 turns without them.!